Ask a Question
Choosing the right podiatrist for your foot and ankle care is easy when you turn to Foot & Ankle Center of Wenatchee. We are honored to be your choice for excellent service in North Central Washington and encourage you to ask questions and calm any worries or concerns you may have regarding your appointment. Please do not include private financial or medical information.
CONTACT US AT:
Phone: 509-662-2970 to schedule an appointment
Email: office@facw.net
HOURS OF OPERATION
Mon 7:30 AM – 5:00 PM
Tue-Thur 7:00 AM – 5:00 PM
Fri 7:30 AM – variable due to schedule surgery, please contact office
FOOT & ANKLE CENTER OF WENATCHEE
616 North Chelan Avenue
Wenatchee WA, 98801
PARKING
You will find parking that is wheelchair / crutches accessible with an entrance to clinic and surgical center only steps from your car.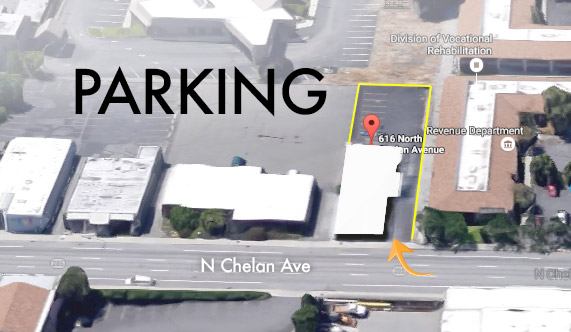 Make an Appointment
To make an appointment please call us so we can serve you best.
Phone: 509-662-2970